Self Tapping - no plug required
High Strength - stress free fixing
Efficient - 30% Less drive-in torque required
Universal for Masonry and Concrete
STARFIX masonry through fixing screw out-performs other types of plugless fixings in both performance and durability.
The patented StarForm self tapping thread with spaced hi-lo thread form provides ultimate grip and allows for multiple re-fixing, without stripping the formed tapped hole. Precision T30 star drive gives optimum drive efficiency, improving grip and extending bit life.
No plug required in concrete, solid brick, sand-lime brick, pumice stone, honeycomb brick, natural stone, etc. - Permanent and secure in many applications including window and door frame fixing, timber beams, battens, wooden laths, facades, metal profiles and panels.
High strength in temporary fastener applications - leaves no steel parts behind to corrode after removal.
---
Safe
The precision ST30 recess provides optimum drive efficiency improving grip and extending bit life.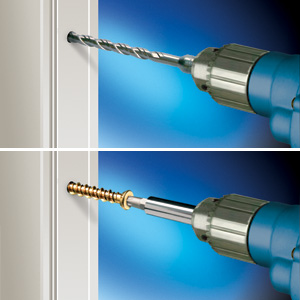 Drill & fix faster
No need for a plug means a quicker application. StarFix direct masonry fixings eliminate the wastage associated with nylon installation fasteners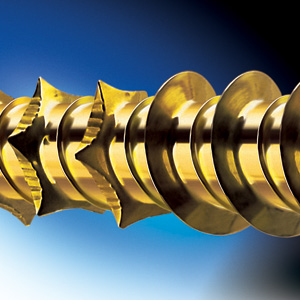 Secure
Extensive high thread cuts into masonry whilst the low thread compacts loose material for maximum holding power.
---
Suggested minimum screw-in depths*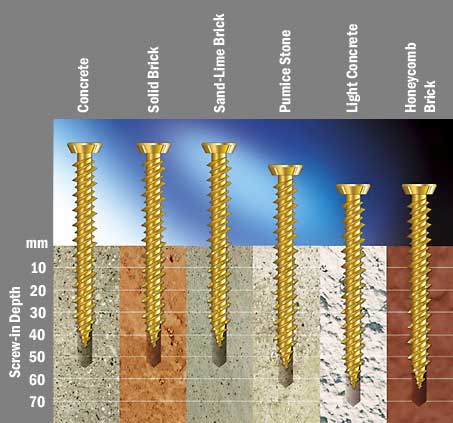 Only 6mm-6.5mm pilot hole required through fixing, reinforcement and brickwork.
*Screw-in depth figures are typical values and are dependant on the condition of the material. It is recommended that any user establish the nature and condition of any substrate prior to useage.
---
For more detail and technical information go to StarFix Product Detail or Contact us direct.